Meet DR.Falguni Patel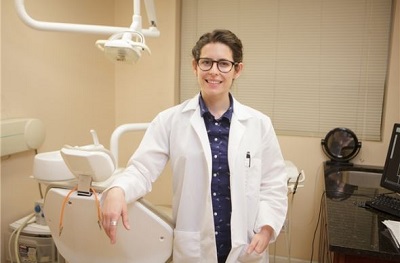 About DR. Falguni Patel
Dr. Patel is an energetic and dynamic person. She earned her DDS from NYU college of Dentistry in 2002. Dr. Patel is an active member of New York State Dental Association (NYSDA) and American Dental Association (ADA). Dr. Patel attends many dental conferences and she is always enthusiastic in learning about recent advances in dentistry.With past experience as a faculty instructor at Columbia Dental School at New York and her vast experience in the field of dentistry she understands the needs of the patients very well.
Dr. Patel is quick, accurate, and efficient in all the aspects of dentistry. Her ability to restore good oral health and her experience is matched only by her talent for creating beautiful dental aesthetics. Her artistic eye transforms your smile into its most natural, youthful and glowing best. Her devotion and meticulous attention is on display in the beautiful smiles of her many patients. Her patients embrace her personal approach and honest opinion. There is a substantial sense of trust between Dr. patel and her patients. Choosing a new dentist could be a daunting task but with her you know that you're receiving the very finest dental treatment.
She works hard to provide you with the highest possible standard of personalized dental treatment in the most gentle, efficient and professional manner. She provides dental services with the aim of extending the life of your natural teeth to provide you with confidence that a beautiful smile can instill. She is well equipped in providing painless dentistry with the most up-to-date, state-of-the-art technology with all your oral health needs at one convenient location. Whether you're searching for basic dental care (fillings, hygiene, crowns) or more extensive oral health solutions ( procedures in endodontics & periodontics, implant restorations, full mouth reconstruction) or if you want to enhance your appearance (veneers, whitening, cosmetic dentistry), she can help you in all possible ways. Her practice brings the most sophisticated and rigorously tested new instruments to our demanding patients. She believes that a beautiful smile can brighten your life and that strong teeth and gums are essential to your overall good health.